17 June 2014
SKV wins British Transplant Games brief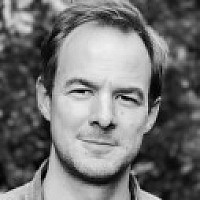 The British Transplant Games has handed its PR and social media brief to SKV Communications.
This year the annual games, sponsored by Westfield Health, will be held in Bolton in August. Over 750 transplant athletes will take part in sporting activities including running, swimming, table tennis, five-a-side football and fishing.
Winners from a previous Games
Last year's event in Sheffield attracted over 2,200 people to the city.
Amanda Hutt, events manager for the Games, explained SKV's role: "Raising the profile of the Games in the media is a direct way to help us build up numbers for the NHS Organ donor register.
"SKV has extensive experience of working with NHS projects and on events. They will be working on both social and traditional media to drive awareness of the games and encourage more people to become donors."
Geraldine Vesey, director of SKV Communications, added: "We will be co-ordinating media around the opening ceremony on the 7th August and live tweeting and updating social media from the events.
"All this will be backed up by ongoing press around National Transplant Week in July and case study placement about the many people who have benefitted from the amazing work undertaken by the skilled surgeons and their wider teams who specialise in donor work."