06 June 2014
New Fresh MBO team plans for growth and continuity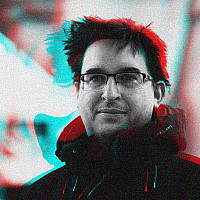 Following the announcement of the management buy-out at The fresh Group in Cheadle, managing director, Patrick Howells told Prolific North that "continuity" was key to the agency's future.
That continuity appears to quite assured as Howells has been at the company since 2007. He joined from Airplay, the same agency that former owners Julie Besbrode and Nick Porter left, to set up Fresh.
The fresh Group - Howells, Wilson & Besbrode
The MBO team also includes Antony Wilson (financial director) and Damian Besbrode (operations director), with support from NVM Private Equity, which has backed them to the tune of £5.7m.
"I started at Fresh over 7 years ago, initially in a business development role. In fact, you could say I've been chasing Nick [Porter] out of a job since then," joked Howells.
"The more accomplished I became at business development, the more he could do other things."
Then from business development, Howells became client services director and in 2012 was promoted into Porter's job again, as managing director. It meant that joint owners, Porter and Julie Besbrode, could move into less day-to-day roles of chairman and chief executive.
Besbrode will continue to be involved with the company in an ongoing client consultancy role.
Of NVM, Howells said "we couldn't conceive of a better fit." But when asked whether there would be any noticeable difference at fresh, he explained that staff probably wouldn't notice much at all.
"The biggest change will be for the senior management team and the owners. NVM will be involved in a support function, they want to help us achieve our long term plans."
At some point soon there will be the appointment of a chairman, to "guide and support the team." 
In this week's statement, Howells eluded to the amount of "interest" in fresh and over the last few years, it's not been unusual to hear rumours of potential acquisitions. Usually it's of large London agencies apparently trying to get a foothold in the North.
"We very much have a sense of where we've come from," said Howells when this was put to him.
"We also need to retain the legacy of our North West roots. Our spiritual home is definitely up here. In fact over the years, what we've proved is that we can land big London clients - despite not being based in Soho.
"Want we want is to be the most recognised creative events agency outside of London."
There are of course other measures of success and with a private equity company on board, financials will be the key one.
"We plan to continue to achieve the 20-30% year-on-year growth," he explained.
"We are on track to deliver. We have 4 months left on our financial year and we have all the business identified to achieve our targets, we just have to deliver it."