21 May 2014
Refresh wins competitive pitch for First Ark Group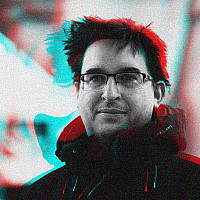 Refresh PR has been appointed as the retained agency for First Ark Group, following a competitive pitch.
The agency already represents one of the housing group's subsidiaries, Vivark and will now also be working with Knowsley Housing Trust, Oriel and One Ark.
"Following the fantastic start Refresh PR made on the Vivark campaign, we invited the team to pitch for the Group PR contract against a number of other agencies from across the North West," explained Sharon Steele, marketing and communications manager at the First Ark Group.
"We were impressed by the team's understanding of all of our different target audience groups and its recommended approach, and are confident they have the experience, creativity and passion to deliver the results we are looking for."
Refresh will handle PR for all the companies within the Group, including corporate PR.
"We are very proud to be expanding our work with the First Ark Group; we've had a great start to the year with the Vivark team and are looking forward to applying similar principles and utilising our knowledge of the sector to deliver the same level of high results across the organisation," added Laura Mashiter, founder of Refresh PR.