12 May 2014
Music creates 'Mission:Cityzen' campaign for Manchester City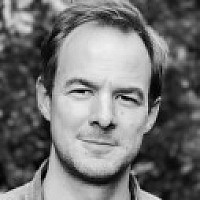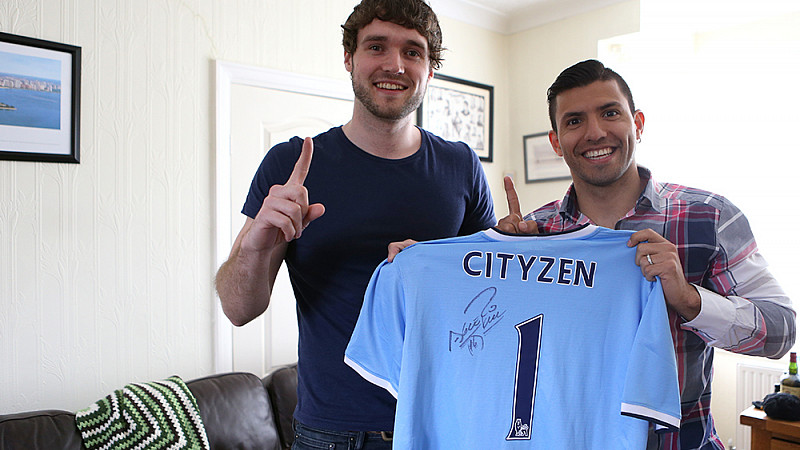 Music has completed its Mission:Cityzen campaign for Manchester City that saw a fan recruited as a membership executive at the club.
The Manchester agency created the strategy and concept as well as all print and digital marketing for the campaign. It also directed and edited six films that documented the process.
The winning fan and Sergio Aguero
Filming was provided by Cheshire-based Broadcast Television, with additional footage from City TV's archives.
The purpose of the campaign was to find a supporter who was "fan enough" for the 12-month paid position in order to help shape the club's new 'Cityzens' membership scheme, which is launching this summer.
The winning applicant, Lee Kenny, was awarded his staff pass and a signed shirt at his Stretford home by striker Sergio Aguero.
Adam Rix, Music's associate creative director, said: "This was a really fun project to work on. Bringing brands and people closer together is exactly what we do at Music and this is the perfect example of this. This piece engaged fans across the globe and has created genuine anticipation around Cityzens."
Diego Gigliani, director of marketing, media and fan engagement at MCFC, added: "As a club, we consistently seek to listen to our fans' needs and engage them in exciting and authentic ways, and this innovative approach takes this one step further."