06 May 2014
Morrisons apologises after "disgraceful" Angel of the North stunt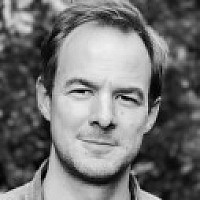 Morrisons has apologised after being heavily criticised for beaming a bread advert onto the Angel of the North status as part of its latest advertising campaign.
The Bradford-based retailer, which launched a high-profile price-cutting campaign last week, projected an image of a baguette onto the Tyne and Wear landmark's wings.
Morrisons' stunt was labelled "tacky"
It was however criticised by the artist, Antony Gormley, who said: "I'd rather the Angel is not used for such purposes, but it's out there."
Many also took to Twitter to slam Morrisons' stunt - part of a wider campaign devised by Morrisons' agencies DLKW Lowe, MEC and Kinetic - with tweets accusing it as being "philistine and disgraceful", "tacky" and "dreadfully ugly".
And now it has released a statement: "We're sorry if you thought we got carried away by shining a baguette on the Angel of the North and apologise unreservedly to those to whom we have caused offence.
"We were trying something different which was meant to put a smile on peoples faces but clearly it wasn't to everybody's tastes. We're so proud of our northern roots and the last thing we want to do is offend anybody."