22 May 2014
Leeds agency Manifest targets North West with Manchester office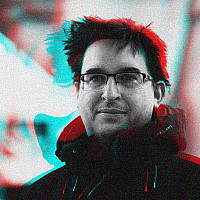 Manifest is to open an office in Manchester city centre, having doubled its turnover in the last 2 years.
The Leeds agency already has a presence in London, but this is its first foray into the North West.
"We have experienced phenomenal success and growth in Leeds, and Leeds is where our head office will stay, but we simply can't ignore the demand for a presence in Manchester – from both current clients and new prospects alike," explained managing director, Nev Ridley.
"Obviously Manchester has become a key hub for the media and therefore an attractive location for an agency in our industry – but we also recognise the commercial benefits of operating in a city as fast-paced as Leeds and London."
Established in 1999, the company says it's on target to hit a £2m turnover this year.
"This is another significant milestone for Manifest; in the last two years alone we have doubled our turnover, significantly grown our team and moved into larger offices in Leeds," continued Ridley.
"It's a bold move, but we are confident that our northern charm, existing customer base and contacts will help Manifest to shape and build on its reputation for excellence in the North."
The new office is situated on Brown Street.