12 May 2014
de Winter launches specialist retail arm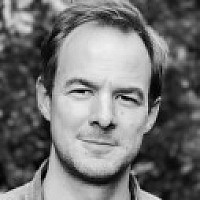 Chester-based de Winter has launched a specialist retail arm which it says will be "a new breed of retail PR and social agency".
The Retail Room is being positioned as a "one-stop shop for the retail sector". Eighteen existing staff are involved, although new recruits are planned imminently.
de Winter MD Kate Cox, who'll also head up the Retail Room, said: "We've delivered national award-winning campaigns for shopping centres throughout the UK for many years. It makes sense for us to reflect our knowledge and passion for this sector by evolving our agency focus specifically to the retail industry."
The agency says it will measure its results on the core necessities of the retail world - footfall, sales, shopper engagement and loyalty.
Cox added: "All agencies now offer measurable results, but we make sure each month we give results that reflects the sector in which we are working. We know that footfall, sales and engagement are the holy grail of retail, so our results are fixated around these."
Current retail clients include Savills, Lendlease and Bridehall. de Winter was originally set up in 1989 by Hems de Winter and now also has an office in Manchester.