08 May 2014
Comms boss Paul Tyrrell leaves BBC North for Glasgow Rangers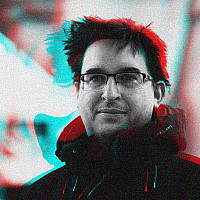 Paul Tyrrell has left BBC North to advise Glasgow Rangers on its corporate communications.
His interim role will be to work with the club during a potentially very difficult few months.
In April Rangers published its 120-day business review, with plans to raise £30m by 2017 and make the business sustainable by 2015/2016. It also outlined promotion plans as it seeks a return to the top flight.
However, staff redundancies were expected and the club's financial position has been described as "precarious".
Fan support for the plans is mixed, with one former director setting up an Ibrox 1972 Fund to encourage fans not to buy season tickets - the intention being to get security for the Ibrox Stadium and Murray Park training facility.
Tyrrell joined BBC North earlier this year also in an interim capacity. He took up the newly created post of head of external affairs, while the corporation sought a permanent recruit.
He will be spending just a few days a week at the Scottish League One Champions and will continue to work at the University College of Football Business at Turf Moor and Wembley.
Before setting up his own consultancy, Tyrrell led communications for Liverpool, Everton and Manchester City Football Clubs.