30 May 2014
Chester Zoo appoints Intermarketing Agency following competitive pitch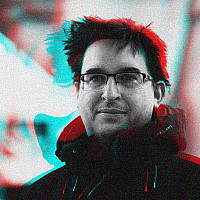 Intermarketing Agency is to produce a television advert for Chester Zoo having won a competitive pitch to deliver the attraction's summer 2014 campaign.
The Leeds-based agency will also produce online advertising, web assets and printed materials, but rather than promoting a specific exhibition, it will focus on the 80th anniversary of the zoo.
"Intermarketing provided us with a considered and audience focused approach that really resonated with our values and the experience that the visitors enjoy here at the zoo," explained Jennifer Tegg, Chester Zoo.
"In our 80th year since the charity was founded we wanted to showcase our animals and our experts.  This simple concept gave us an accessible and fun hook to engage with families this summer and we've really enjoyed working with such an enthusiastic team. " 
Intermarketing recently promoted Paul Farquharson to the role of creative producer to take the lead on television, video and animation.
"We're delighted to be working with Chester Zoo - what a fantastic client to have! This pitch win, and others recently, are testament to our growing reputation for excellence in our TV and video services," said managing partner, Steve Sowden.
"Since recruiting Paul from STV a few years ago he has developed a motion product we can be proud of. His promotion is a new role for the agency, reflecting our commitment to continued growth in this area."