08 April 2014
Two promotions as part of DJS Research restructure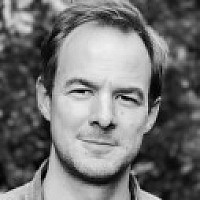 DJS Research has announced an internal restructure that sees promotions for Alex McCluckie and Christian Easdown.
McCluckie, who joined the Stockport-based company in 2011 as part of its graduate recruitment scheme, moves up to research manager while Easdown, who joined from Paxsmart last year, becomes senior research executive.
Alex McCluckie
The company said it is recruiting across all departments including research, operations and marketing and communications.
MD Danny Sims said: "Both Alex and Christian have shown their value to us as a company during their time here. Both have progressed to their current roles at a very commendable pace, and are now ready to take on more responsibility as part our new structure.
"This isn't just a change on the research side – we're also making serious investments in operations and our support staff as well; 2013-14 was a fantastic year for us and we plan to continue our upward trend in to the next year."
The company, which is targeting a £3m turnover this year, said it will shortly release details of record results.