15 April 2014
No "bling, over branding and bull" as Rohan appoints Havas PR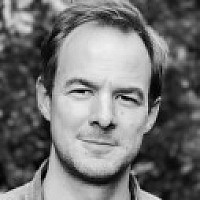 Havas PR Manchester has been appointed by outdoor clothing and equipment retailer Rohan.
The consultancy will be responsible for Rohan's national and regional press offices, local marketing for all new and refurbished stores and a product placement campaign. It's previously worked with the retailer on the 'Gift Your Gear' initiative.
Havas PR's Brian Beech
Brand development manager Becky Serieys said: "These are very exciting times for Rohan and we are delighted to have Havas as our PR partner. At Rohan we're not great fans of bling, over branding and bull and Havas spoke our language."
All Rohan products are created using the original design principles conceived around a kitchen table in North Yorkshire by the company's founders, Paul and Sarah Howcroft, in 1972. The company now has 60 stores and an annual turnover of £30million.
The account will be headed up by Havas PR MD, Brian Beech. He said: "Rohan is an unique brand with 60 shops and it prides itself on creating a range that is that is all people need and nothing that they don't. Their gear will look good 10 years after the latest designer creations have become obsolete."
Other current Havas PR clients include Asda, Pets at Home, Greggs, and Debenhams.