16 April 2014
McCann Manchester wins Go Outdoors business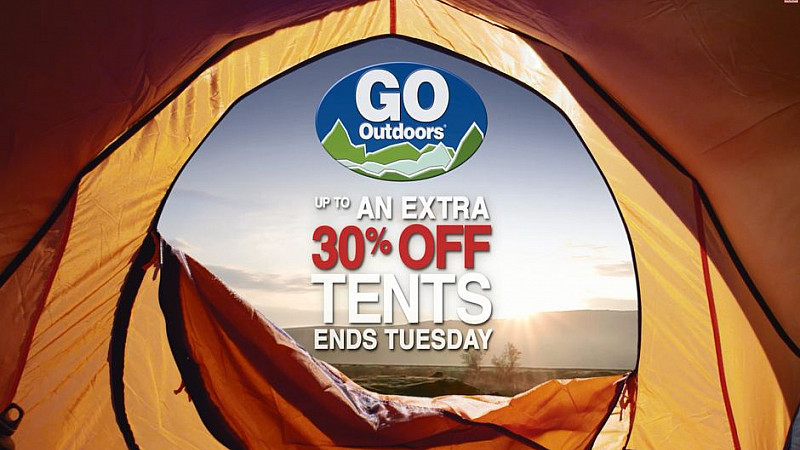 McCann Manchester has won a competitive pitch against several agencies including JWT Manchester to secure the business of the fast-growing outdoor equipment and clothing retailer chain Go Outdoors.
Go Outdoors, based in Sheffield, unveiled its previous TV commercial broadcast last December through Uber.
Go Outdoors has not yet filed its figures for the last financial year but it claims sales have grown to excess of £200m. For the year to January 2013, the company recorded sales of £170m and ptp of £1.5m. The private equity house 3i now has a majority stake in the retailer.
Founded in 1998, Go Outdoors has grown to become one of the UK's leading outdoor and leisure retailers with 46 stores stretching from Inverness to Plymouth and spanning a broad range of outdoor activities from camping, walking and cycling to skiing, mountaineering and fishing.
McCann's debut work is a 20 second TV commercial breaking this week across ITV1 and selected satellite and digital channels and focuses on promoting the company's new range of tents as we head into the key camping season.
The new work retains the voice of actor Brian Blessed who has voiced for the company before.
INK Films was the production company.
The TV activity will be underpinned by a PR programme being managed by GO Outdoors and the media is being bought separately.
Go Outdoors head of marketing Sarah Fretwell said: "We have gone with a blend of genuine insight into our market and customers coupled with a creative approach that will enable us to build a cohesive creative strategy for the mid and long term."
McCann Manchester topped the inaugural Prolific North Top 50 Integrated Agencies compilation last November.