24 April 2014
Macron Stadium as Bolton Wanderers sign naming rights and kit deal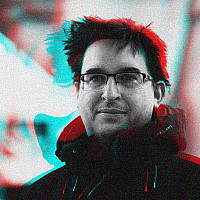 The Reebok Stadium will be rebranded as the Macron Stadium from July this year, following a deal with the sportswear manufacturer.
Bolton Wanderers will also be wearing a Macron-branded match kit, training and leisurewear as part of the wide-ranging 4-year deal.
"This is an extremely exciting and beneficial deal for our club. We will be proud to carry the Macron brand on our stadium and official merchandise for the coming seasons.  We have been very impressed with their passion for football and their ideas to grow our partnership," said Bolton Wanderers chairman Phil Gartside.
"I would also like to take this opportunity to place on record our thanks to Reebok and the rest of the Adidas Group for their continued support over the years."
The deal was brokered through Front Row Marketing Services, which is part of Comcast-Spectacor and Red Strike Marketing, which acted for Macron.
The deal initially runs for 4 years, with the option to extend.
"We are very proud to start this relationship with such a prestigious club as Bolton Wanderers. Macron wishes to be associated with top clubs where the company's principles of high quality customised products can be further demonstrated," added Macron CEO Gianluca Pavanello.
"We feel with this bold move of becoming a stadium naming rights partner we have been able to consolidate Macron's brand as a major player in the European sponsorship market.
"We are proud to welcome Bolton Wanderers to the Macron family and are now working closely together in order to create a unique collection for next season that we believe will be appreciated by the Bolton fans."