24 April 2014
Liverpool FC signs Subway deal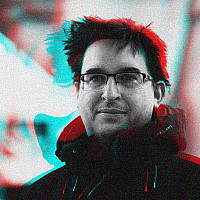 A second major American chain has signed a sponsorship deal with Liverpool FC, with Subway announcing a "multi-year" partnership with the Premier League club.
The world's largest restaurant chain follows Dunkin' (home of Dunkin' Donuts and Baskin-Robbins) into Anfield.
"We're delighted to welcome the Subway brand as an official partner to Liverpool FC. We've worked closely with the Subway team over the last few weeks and have seen first-hand value they place on giving back to local communities," said Billy Hogan, LFC's chief commercial officer.
"We are excited to be joining forces with a global organisation who are just as passionate about making a positive difference to their communities as we are."
The firm has kicked off the relationship by sending a range of low-fat sandwiches to youngsters taking part in the club's Foundation programmes.
"As a brand, we are committed to supporting everyone to be more active in their everyday lives and our partnership with Liverpool FC provides us with the perfect opportunity to demonstrate this and take it to the next level," stated Manaaz Akhtar, regional marketing director for the Subway brand in Europe.