28 April 2014
The House Crowd builds profile with Weber Shandwick Manchester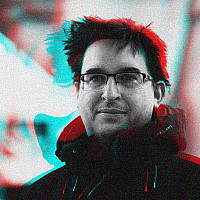 The world's first property crowd funding platform, The House Crowd, has appointed Weber Shandwick Manchester to raise its profile.
The Altrincham-based company buys houses through crowd-funding and then refurbishes or rents then, with investors having a share of any profits.
"PR will play a crucial role in raising awareness of our brand and educating consumers on the benefits of crowdfunded property investment. As an alternative to other typical investment opportunities such as Isas and savings accounts, we provide higher returns and access to a tangible asset class – a house!" explained Frazer Fearnhead, director at The House Crowd.
"The team at Weber Shandwick impressed us with their sector knowledge and strong media contacts. They have an enviable track record of rolling out creative and effective campaigns and we welcome them to our 'Crowd'.
Weber Shandwick will run a national media relations and social media campaign.
"We've all heard of crowdfunding for business but bringing people power to the housing market was a concept we immediately bought in to," added Jo Leah, managing director and chair English Regions & Wales Weber Shandwick.
"The House Crowd is really a trailblazer for this alternative investment option and we are pleased to have been awarded the account."