10 April 2014
Gamejam promotes Yorkshire creative talent ahead of Grand Depart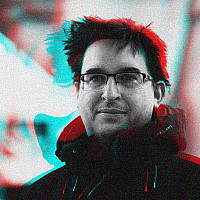 Yorkshire will host an international business festival as the Tour De France Grand Depart arrives in the county
The showcase will include a 24-hour Gamejam, to help promote regional games developers.
There will be 2 main centres for the festival: the English Institute of Sport in Sheffield; and The Carriage Works in Leeds. Two smaller events will take place in York and Harrogate.
"The eyes of the world will be watching Le Tour, and the Festival provides a fantastic opportunity to demonstrate on a global stage the strength of Yorkshire and UK business in terms of creativity, quality and world-class manufacturing," stated Trade Minister, Lord Livingston.
"The festival will also be an opportunity for Yorkshire firms to get support and advice from UKTI's expert advisors on how to get their exports into a higher gear."
Events will take place between 2nd and 4th July.
"This event offers a unique opportunity to showcase Sheffield's impressive capabilities to potential global customers. We urge businesses to come forward and promote their expertise or use the Festival for client meetings," added Brendan Moffett, director of Marketing Sheffield.