17 April 2014
Economic confidence sees marketing budgets rise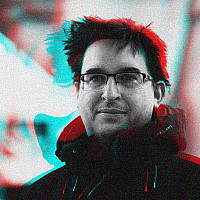 Some signs today that the economy is on the turn, with British businesses investing more in the marketing sector.
The latest IPA Bellwether Report details the largest upward revision to marketing budgets since it began in 2000.
It marks the sixth successive quarter that budgets have been revised upwards, with a net balance of +20.4% of companies registering an increase in their budgets during the first quarter of the year (the net balance is done by subtracting he companies reporting a downward revision, from those reporting an upward one). 
Peter Craven
That compares to +11% in the same period last year and a survey record of +12.3% in Q3 of 2013. 
"The ongoing rise in marketing budgets forecast in the Q1 2014 Bellwether Report presents a positive and optimistic outlook for our industry. The sustained period of upward revisions signifies a great opportunity for Manchester agencies. With the expected recovery of the UK economy and increasing consumer confidence, the future looks very hopeful indeed," stated Peter Craven, IPA city head for Manchester and co-founder, Madhouse Associates.
The results also showed positive growth for all sectors, including public relations and market research, which in the last quarter showed a drop.
Main media advertising: +11.7%; 
Internet: +8.5%
and within Internet:
Search: +13.9%;
Events: +6.2%;
Sales Promotions: +3.4%;
Other +2.8%;
Direct Marketing +2.6%;
PR: +2.1%;
Market Research: +1.1%.
"If the initial increase in budgets for the year being the strongest since 2006 wasn't already enough, the fact that companies have already revised these budgets higher to an extent not seen in the 14-year history paints a remarkably buoyant picture for the rest of 2014," added Chris Williamson, chief economist at Markit and author of the IPA Bellwether Report.
"Companies are ramping up their markets and advertising expenditure in the face of growing optimism about the economic outlook. As higher marketing spend is also usually accompanied by rising business investment and job creation, this augurs well for economic growth to top 3.0% this year."