14 April 2014
Cash Generator appoints BJL for brand review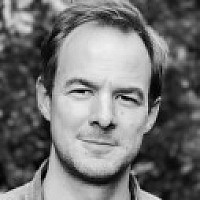 Cash Generator has appointed Manchester agency BJL to oversee the development of its new brand strategy.
Following a pitch process involving three other agencies, work has already started on the pawn broker's in-store look and feel ahead of a potential above-the-line advertising campaign.
There are 220 Cash Generator stores in the UK
Cash Generator opened its first store in Bolton in 1994 - where it still has its HQ - and now has 220 across the UK.
Nicky Unsworth, CEO at BJL, said: "Cash Generator has been a strongly established part of the buying and selling high street experience for over 20 years now, building a strong cache with its customers as a reliable and trustworthy source of quality goods and credit options.
"With seismic shifts taking place in both the high street landscape and the personal credit market in recent years, Cash Generator has a superb opportunity to further highlight the enabling and empowering service it provides both in store and online; a brand journey we are very much looking forward to being at the heart of."
Cash Generator MD Allan May added: "We're excited by the ideas BJL have brought to us already and we're looking forward to working closely with them as we continue to build on the strong reputation we have built amongst our customers as the high street equivalent of eBay."
BJL, which earlier this year opened an office in London, recently worked with Swinton Insurance on its first TV advertising campaign for seven years.