23 April 2014
Blackburn's Cathedral Quarter brief goes to Creativeworld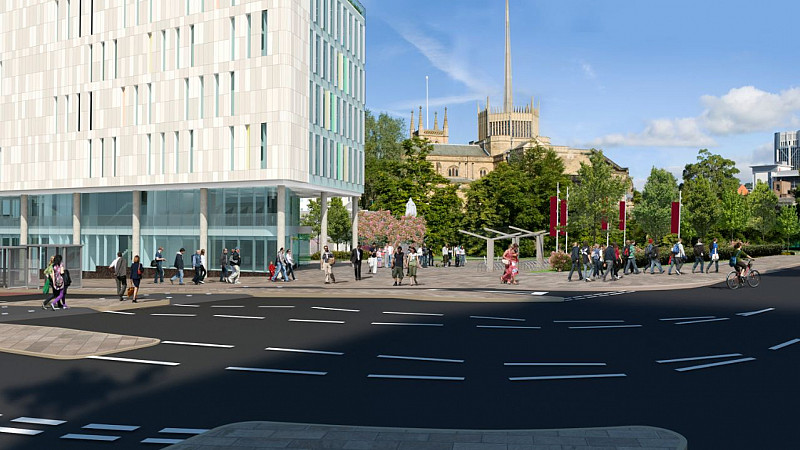 Creativeworld has been exclusively appointed as creative marketing agency for Blackburn's new Cathedral Quarter development
Blackburn Council and Maple Grove Developments signed the Altham-based marketing agency to design, develop and produce all marketing particulars.
Creativeworld's Simon Swindells said: "Being involved with Cathedral Quarter in particular was something our whole team was keen to be a part of and get involved with.
"Blackburn is a town with an exciting future ahead of it with big plans and investment coming through and Cathedral quarter is set to become a major part of this future and we are proud as a local business to be a part of it moving forward."
The agency said it was originally invited in 2013 to tender for the opportunity to produce a full marketing strategy for the development by joint agents Knight Frank and Trevor Dawson.
Earlier this month, driver, shoppers, cyclists and businesses were recruited to redesign the town's hated central traffic system. The borough council asked residents, traders and visitors to suggest improvements to the redeveloped heart of the town.
This new Cathedral development will create a vibrant, mixed use quarter around the Cathedral in the town centre comprising of a six-story office building, 60 bed hotel for Premier Inn, a range of shops and restaurant spaces as well as car parking.
The buildings are arranged to create a new 'Cathedral Close' within which a new public square will be formed.
The team will be tasked to create a newly developed brand identity for Cathedral Quarter, along with a marketing strategy to promote the development to local businesses and people.