08 April 2014
Ahoy aiming to breathe new life into Stockport Old Town after six-way win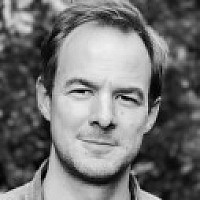 Ahoy has been appointed to overhaul the branding, design and website for Stockport Old Town following a six-way pitch.
The agency, itself based in Stockport, has been tasked with developing a more contemporary identity for the town as well as building a responsive website.
The new logo for Stockport Old Town
The branding and design will be rolled out across all marketing collateral, including email, direct marketing and print materials.
Ahoy, which has already come up with some of the creative including the new logo, was chosen by the town's Portas Pilot Delivery Group. In 2011, Stockport was one of 12 English towns to be selected for the government-backed rejuvenation scheme.
Mark Stringer, MD at Ahoy, said: "The Old Town has some beautiful architecture but there are still a number of empty shops, pubs and market stalls. There are traders who are genuinely battling to make a difference and I hope Ahoy can inspire a tipping point for growth with this new brand and website."
Matthew Kershaw, of Greater Manchester Chamber of Commerce and chair of Stockport's Portas Pilot team: added: "Ahoy's pitch fitted perfectly with what the group wanted and we're looking forward to working with them and the traders to produce a site that looks great and has excellent content."
Ahoy's other clients have included GoNutrition and Mr Cooper's House and Garden.