21 March 2014
Points North: Paul Wheeler, Chief Operating Officer of MediaCom North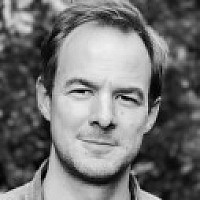 Each Friday in Points North, one of the North's leading media personalities will be giving us their take on the news covered by Prolific North over the last seven days.
This week it's the turn of Paul Wheeler, Chief Operating Officer at MediaCom North.

The sun's out in Manchester, spring has arrived and so has the annual Commons "speakathon" - the budget, currently being delivered by George Osborne as I write.
One theme from his speech, so far, is the need for greater investment by business and the need to be more entrepreneurial. A view shared by many within the wider communications business in the North and one which is reflected in a number of stories by Prolific North this week.
First off is the piece on the incubator fund, Ignite, based in Newcastle. A great initiative that sees angel investors champion and support fledgling digital businesses over an 18-week programme.
This is the type of focused and supportive mentoring via informed investors that will really help new startups get their R&D, products, marketing and financials right at the very start. This type of approach has been a major success in Silicon Valley where the concept was created and refined.
The North has always been entrepreneurial; you only need to look at the recent success of AO.Com in Bolton and Boohoo.com in Manchester to see the spirit is well and truly alive.
It's this type of initiative that ensures the locally grown digital entrepreneurs stay local and benefit us all. Who's to say the next Google or Facebook couldn't emerge from Manchester - that's why we at MediaCom are involved in a similar incubator initiative based in Manchester and Edinburgh.
Still on the entrepreneur theme, it was interesting to read of Leeds-based digital agency Epiphany's sale, announced this week for £18m to Jaywing.
The North has already become a hotbed for search, SEO and digital agencies but consolidation is now happening fast as established and new digital agencies seek to create data-rich, integrated content agencies and owners seek to release the capital potential of their businesses.
Hopefully, some will go on after their earn-outs to become serial entrepreneurs and angel investors – which brings us once again to Ignite!
Finally, back to Silicon Valley. At MediaCom's recent worldwide conference, Sheryl Sandberg, COO of Facebook, talked about the need in today's digitally enabled and highly connected world for management to do things at speed – not aim for perfection next year but to do it 95% right this week.
If only our infrastructure and capital projects could move faster and with a connected approach – the article on the delay to the opening of the creative and digital college at MediaCityUK being a case in point. I think we would all agree that the key to the digital economy is a well-educated and motivated workforce.
The digital entrepreneurs of the future, and the talent pool that most businesses are crying out to access, depends on initiatives like the UTC which represents a major investment in our digital and creative intellectual capital. The only pity is that development permits have delayed its launch for a full year. To paraphrase the King: "A little less red tape and a little more action".
I am off to sit in the sun and work out if I am worse off or better off by the time the Osbo's finished!
Paul Wheeler is the Chief Operating Officer of MediaCom North.