10 March 2014
Missguided campaign set to be MediaCom North's "largest ever"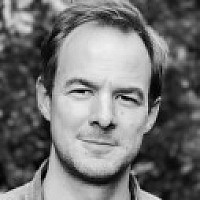 MediaCom North will tomorrow launch a campaign for fashion brand Missguided that it says is its largest ever international campaign, with TV activity spanning the UK, Ireland, Australia, France and Germany.
The strategy, devised and scheduled from Manchester, will also feature an additional VOD element with reach across the US.
The campaign is fronted by Nicole Scherzinger
Preceded by a soft-launched 10-second teaser trailer, the activity will get underway tomorrow across all five countries. The 20 and 30-second ads are fronted by X Factor judge and pop star Nicole Scherzinger and will target a young female audience through shows like TOWIE and Party Wright Around the World.
Pete Cooper, managing director, said: "We're extremely pleased to have served as the hub for such a high profile international campaign and I'm incredibly proud of the team here in Manchester for their efforts in coordinating such an impressive schedule.
"If the TV campaign alone wasn't ambitious enough, the combined VOD activity means we're set to deliver a first rate campaign for Missguided."
Nicki Capstick, marketing executive at Missguided, added: "It's been great working with the team at Mediacom North – this campaign is going to be huge for Missguided and we're really pleased with the strategy and solutions that Mediacom North have provided."
The campaign was devised and overseen by Aleks Certa and Natasha Goldenfield at MediaCom North. Creative was developed by The Gate.