17 March 2014
Liverpool's Boxed Off on board with Snowdon Mountain Railway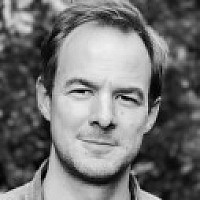 Merseyside PR agency Boxed Off Communications has been appointed by North Wales' biggest tourist attraction, Snowdon Mountain Railway.
Boxed Off was set up last summer by former BBC Radio Merseyside journalist Richard Clein.
Richard Clein
Since the the turn of the year it has picked up work from Acumen Financial Partnership, Barbacoa restaurant in Crosby and ICT solutions company Techedia.
Its new client, which takes travellers to the summit of Snowdon, attracted 150,000 visitors last year and is the only one of its kind in the UK. It's been running uninterrupted since 1896.
Clein said: "The last eight months since launching Boxed Off have been extremely positive, in terms of the calibre of client we've been able to attract.
"Snowdon Mountain Railway has a great story to tell and we look forward to further building the reputation of this unique attraction."
Alan Kendall, Snowdon Mountain Railway general manager, added: "Boxed Off has the experience of using its connections in the media to secure coverage across the UK.
"The new season launched at the weekend and we've got an exciting pipeline of events coming up which we want to tell people about. PR is the final piece of the jigsaw to run alongside our existing broadcast and print marketing campaigns."