20 March 2014
Join The Dots announces 23% growth in revenue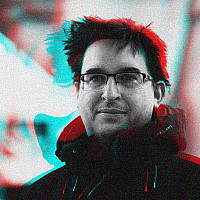 Join The Dots has fallen just short of its £5m turnover target as it posts its year-end results.
Quentin Ashby
Nonetheless, the Manchester-based market research agency has still seen major growth, with annual revenue up 23% to £4.9m.
"With one fifth of last year's revenue coming from international clients, we're looking to build on our successes and improve our global research offer in 2014," stated sales & marketing director, Graeme Lawrence.
The agency, which originally set up in Hampshire, relocated to Manchester in 2004. At the time it had just 2 members of staff.
Now, it counts Unilever, British Airways, GSK and BP amongst its clients and employee numbers have grown to 80. It recently moved to a larger space in The Hive, with plans to more than double its size, to 140 staff, by 2016.
In addition to its Manchester headquarters, it has a satellite office in London.
"Our goal this year is to continue to invest to ensure we are fully harnessing the power of our people and our brand to grow for the future," added managing director Quentin Ashby.