18 March 2014
Factory TM indulges in Sundae Communications for PR push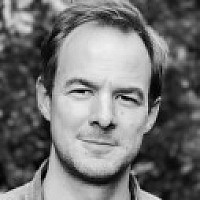 Factory TM, the Cheshire-based production studio, has retained Sundae Communications to manage its national and international profile.
Working cross-specialism in everything from stop-frame and plasticine to CGI and live action, Factory TM is co-producer of CBBC's Strange Hill High and was recently appointed to produce cult classic animated television show The Clangers.
Factory TM's credits include Strange Hill High for CBBC
Sundae's brief is to manage the studio's media relations strategy as well as promoting it to all media.
Phil Chalk, managing director for Factory TM, said: "The team at Sundae Communications are some of the most creative and energetic PR specialists in the industry, and we didn't hesitate to retain them to manage our PR and communications initiative as part of our ongoing strategic development."
Since launching in 2012, Manchester-based Sundae has worked with clients including Universal Pictures, Kosmonaut, Bench Clothing and the BBC.
It recently launched a fresh new look and website, designed by Instruct Studio and built by Oh Digital.
Director Fiona McGarva said: "Factory TM is an innovative and inspiring team of specialists with an amazing vision. Now is an incredibly exciting time for the studio and we're delighted to be working with them as they go from strength to strength. Watch this space!"