25 March 2014
Asda promotes CMO Smith after management restructure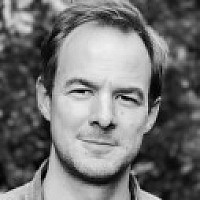 Asda has promoted chief marketing officer Stephen Smith to the newly created role of chief customer officer.
As part of a restructure of the retailer's executive team, Leeds-based Smith will add store format development to his current responsibilities.
Stephen Smith
Those duties previously fell to Karen Hubbard, who is leaving the Walmart-owned retailer having turned down the option of an international posting. Her role as executive property director will no longer exist, with her property responsibilities transferring to the finance division under CFO Alex Russo.
The changes, which will take effect from April 7, were announced today by chief executive Andy Clarke. A total of 202 management roles are being made redundant affecting all levels of the business.
Clarke said: "The movement of 'format development' accountabilities across to 'customer and marketing' will enable us to move closer to being a truly customer centric omni-channel business, in which all growth strategy and proposition-related decisions will be made with the customer at heart."
He added that the redundancies reflected the company's need to adjust to a changing marketplace.
"The customer has changed the way they shop. They're shopping online, home delivery, click and collect and in smaller stores. The shape of the business is changing," he said.
"In order to deliver our strategy we need to have an organisation structure where accountabilities are clear, duplication is removed, and decision-making is swift and decisive.
"It's important to me that we lead the design of this structure right from the top of Asda."
The announcement followed a recent review of the business by both McKinsey and PwC.