04 February 2014
Walk the Plank to direct Hull's Freedom Festival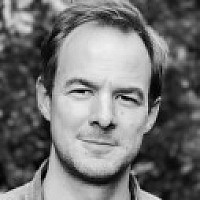 Salford's Walk the Plank has won the job of directing Hull's Freedom Festival after a competitive tender process.
The East Yorkshire city, which was recently named the UK City of Culture, will host the festival from September 5 to 7.
Walk the Plank had run the event last year and in November we reported how it was poised to pitch for the lucrative new contract. It will also direct the 2015 festival.
First run as a one-day festival in 2008, the Freedom Festival is named in honour of Hull-born William Wilberforce. It grew into a four-day event in 2009 and last year attracted more than 80,000 visitors to its main festival sites in the Fruit Market and Queens Gardens.
Details of this year's festival are to be announced, but it's been confirmed that the life of Nelson Mandela will be celebrated in some way.
Festival chair Graham Chesters said: "The Freedom Festival Board is delighted that Walk the Plank has won the tender to act as Festival Directors for us for 2014 and 2015.
"They did a superb job last year and we look forward to them building on key relationships forged locally last year to create another fantastic event. They are full of creative ideas to make the festival unmissable in the lead-up to 2017."
Liz Pugh, creative producer at Walk the Plank, added: "Given the opportunity afforded by their forthcoming UK City of Culture status, this city has the heart and passion to achieve great things, and we look forward to being a part of that journey."