04 February 2014
Pelican lands Royal Greenland catch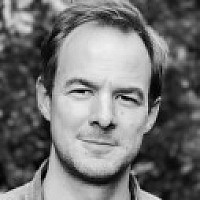 Pelican has landed an appropriate new client win - Royal Greenland, the UK's largest seafood supplier.
Focusing initially on the UK market, the Saddleworth-based agency has been tasked with raising brand awareness of the various attributes of cold water prawns with chefs and caterers.
It intends to conduct a number of "headline-grabbing" research projects, oversee all trade media relations and advise on online strategy.
Harriet Rodgers, associate director at Pelican, said: "We aim to corner the cold water prawn market 'hook, line and sinker'! We'll achieve this by publicising the superior quality of Royal Greenland's cold water prawns over less tasty and less sustainable products."
Royal Greenland, whose history dates back to 1774, sells around 600 tonnes of cold water prawns to the UK market annually.
Ole Kragh Malle, senior project manager at Royal Greenland, added: "We selected Pelican on account of their excellent foodservice credentials, their in-depth understanding of the complexities of the market, their foodservice industry and media contacts, and the drive and passion they demonstrated for our business."