07 February 2014
Blacksheep behind television debut for Cambridge Weight Plan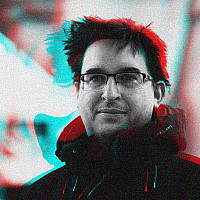 Blacksheep in Chester has created the first ever television advertising campaign for Cambridge Weight Plan.
It was inspired by YouTube footage of customers who'd recorded their weight loss online and the advert will highlight the journey of Julie, who started the plan in 2013.
"The market for weight loss and dieting campaigns is crowded and fiercely competitive – especially after Christmas - with most focusing totally on how much weight a customer can lose. The focus for Cambridge in this new TV ad is about how much you can gain – in terms of well being," explained Kate Jones, client services director at Blacksheep.
"When we saw the YouTube footage we all responded immediately to Julie's emotional story and realised that tracking Julie's journey would work brilliantly on TV to show anyone really struggling with their weight that there is a long term solution."
Blacksheep has worked alongside Cambridge for 3 years, primarily on national press and an element of online marketing, the switch to television marks a major change in the company's approach to advertising.