21 January 2014
Super League to have title sponsor again after First Utility deal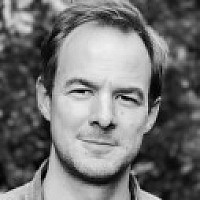 Super League has unveiled a three-year sponsorship agreement with energy supplier First Utility, ending a two-year period when the sport's elite competition did not have a main backer.
It's thought to be a seven-figure deal worth around £750,000 a year, which is in line with the old Engage sponsorship which ran for six years until 2011.
The Stobart Group had then taken on the sponsorship but clubs exercised an opt-out clause after only 12 months in protest at the deal, which saw clubs and players advertised on 100 of Stobart's green trucks but no cash for the clubs.
Super League chief executive Nigel Wood said: "It gives me great pleasure to welcome First Utility to the sport as the new title sponsors of the First Utility Super League.
"This announcement is the first in a series of agreements that will put in place a family of partners around the First Utility Super League as we build on the legacy of the very successful Rugby League World Cup 2013."
Warwick-based First Utility supplies gas and electricity to 320,000 customers in the UK.