24 January 2014
Further education double for Wash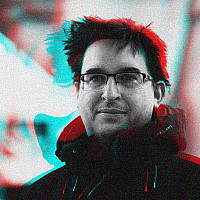 A lesson in the "tricky tender and pitch process" from Wash, which has scooped a pair of accounts in the further education sector.
The Preston agency will be working with Lakes College in West Cumbria and Stafford College in the West Midlands to strengthen their brands. It will also look at building better awareness and positioning for the colleges through multi-platform campaigns.
Creative director, Andy Walmsley admitted they were relieved to get through the tender process:
"We really needed to be more prolific - and that meant putting a little more of ourselves into pitches. So these two wins are all the sweeter.
"Nobody relishes a process that demands time and energy without the guarantee of an end result. Sometimes it can all feel like a pantomime. But we've refined and redefined the way we approach situations like this. We don't just tick the boxes and we don't tell people just what they want to hear.
"Being honest and down-to-earth is ingrained in our identity and approach. It may  be a little challenging for some organisations, and some even shy away from it. But the people that respond to it are the people we really want to work with. And these two new FE clients are prime examples."
The agency has recently been signed up by Kinetic Consulting in Switzerland and yacht hotel, Sunborn Gibraltar.