31 January 2014
Communisis signs new 10 year contract with Lloyds Banking Group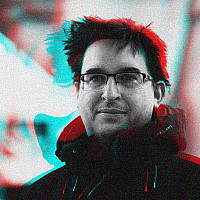 Communisis PLC has signed a second 10 year deal with Lloyds Banking Group within just 6 months.
The outsourcing agreement is for in-bound imaging and mail processing services and starts on April 1st - subject to a contract that's expected to be finalised by early March 2014. There is a further 5 year renewal option.
"Communisis is very proud to have been awarded this second substantial outsourcing arrangement from Lloyds Banking Group. There is now a deep strategic partnership between our organisations and we can look to the long-term to help the Bank develop its business through optimised customer communication," stated Andy Blundell, chief executive of Communisis.
"With this arrangement Communisis is effectively acquiring a new in-bound service capability; one that has relevance for other clients and offers considerable scope for further growth."
The communications group will handle more than 30m incoming documents from customers for the bank annually, these will cover all the brands, from Halifax to Scottish Widows.
Communisis will scan them into a digital format and then index and distribute them to the relevant Bank department. It will also be responsible for the design of the bank's forms for all customer communications and internal operational processes.
Furthermore, Communisis will take on 14 existing sites including the main operational centres in Leeds, Andover and Edinburgh.
310 jobs at the bank will transfer to Communisis under TUPE arrangements.