12 December 2013
The Market Creative launches new home brand Bohen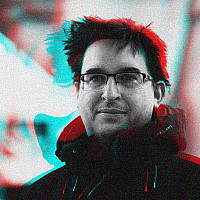 The Market Creative has completed the branding for a new kitchen, bedroom and bathroom brand, Bohen.
The Trafford Park-based agency came up with the brand identity and marketing campaign for the company, which is backed by Grafton GB.
"Getting involved in a brand right from the embryonic stage is particularly exciting, but also a mammoth job. The last 12 months have taken us from an extensive journey into customer insight to the strategic development of the brand and finally to the launch campaign itself," said Sue Benson, managing director at The Market Creative.
"We're delighted to have been involved at each and every stage of this journey. It's been a fascinating process, but the work doesn't stop here."
Benson's team started by carrying out research into how consumers shop the sector, then devised the name, identity and proposition for the brand, which is aimed at high income women aged 45+.
Six names were on the shortlist, with Bohen picked "due to its European sound." The logo was designed to represent the different rooms within a home, forming a "plan view" of a cube or 3D living space.
"The Market Creative has encapsulated what we're all about, creating a brand that stands-out in the category and runs through every element of the launch campaign," added Rebecca Morgan, consumer marketing director at Grafton GB and manager of the Bohen brand.
A multichannel campaign begins December 27th, which supports the opening of 13 showrooms and website launch. A 30 second television advert will air on ITV Meridian, with a radio campaign planned for stations in the South and South East. Ads will also appear in regional and national consumer magazines and newspapers.