17 December 2013
BJL opens Christmas School for North West students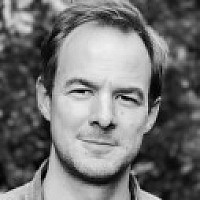 BJL has welcomed a first draft of university students to its inaugural 'Christmas School', an interactive development workshop designed for undergraduates interested in a career in advertising.
Starting yesterday and running for three days at BJL's Manchester HQ, 10 shortlisted participants will engage in team challenges and assess their own suitability for a potential career in advertising and creative communications.
Following on from BJL's successful Summer School, which saw two students earn the opportunity to stay on and continue their development at BJL, Christmas School will focus more heavily on potential career paths in campaign management and brand marketing.
Nicky Unsworth
The three-day workshop, which includes students from several universities in the North West, involves senior team members from across the agency.
Following various introductory sessions, participants will be tasked with a number of campaign-planning challenges in preparation for a presentation to a BJL panel ready to provide constructive feedback and guidance on their work.
BJL CEO, Nicky Unsworth, said: "Christmas School is about giving people with the curiosity and ambition to want to explore a career in advertising the opportunity to find out more about what's involved, as well as showing they've got what it takes to impress.
"Our first Summer School this year proved to be such a success in terms of providing encouragement to our participating students and helping us to identify the potential talent of tomorrow, that we decided to roll out a similar formula across other agency disciplines."