19 November 2013
Sunny Thinking highlights darker side of parental drinking for NHS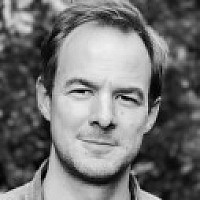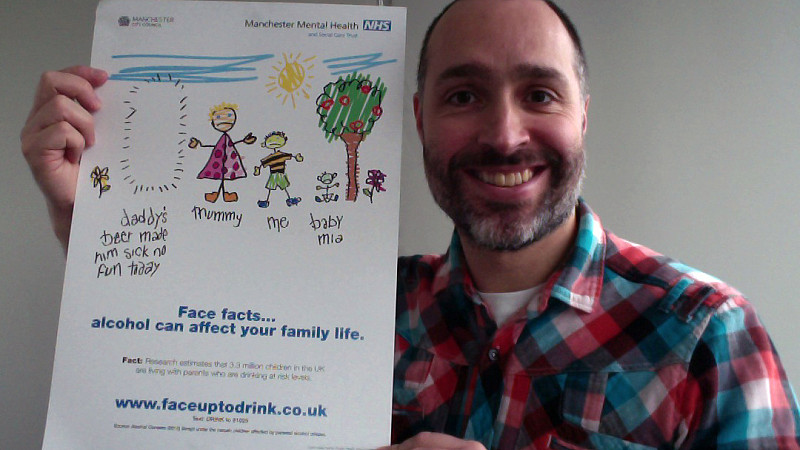 A new campaign from Manchester agency Sunny Thinking is aiming to help parents realise the affect that drinking too much alcohol can have on children.
The agency has launched the Face Up to Drink campaign after being commissioned by Manchester Mental Health & Social Care Trust and Manchester City Council to mark Alcohol Awareness Week, which runs this week.
Sunny Thinking's Jonathan Reed with some of the campaign's creative
The campaign uses colourful child-like drawings to tell stories from the child's perspective of how too much drink can affect family life. It includes leaflets, posters, advertising and a fully responsive website.
Jonathan Reed, managing director of Sale-based Sunny Thinking, said: "As the father of two small children who likes to have a beer, the campaign really struck a chord and is very poignant.
"I was determined we'd create something that would stop busy parents in their tracks. I'm confident the website and literature will make mums and dads think twice before they top up their glass."
Liz Burns, the Trust's alcohol advisor, added: "Research estimates that around one in three children live with at least one parent who binge drinks.
"Applying current figures to the last census, this would equate to 32,473 children in the city aged 0 to 15. What we have tried to do is ensure that our message about alcohol's hidden harms reaches out to parents. The style of children's drawings was chosen as people told us that it was a format parents were used to and comfortable with."
The agency has worked with the NHS for over six years and has won awards for previous alcohol campaigns including Safer Drinking in Later Life, Time Please, Andy Mann and Think Safe Drink Safe.