22 November 2013
Hangar Seven acquires Brandhouse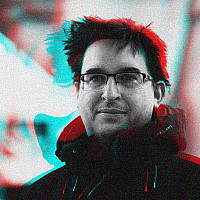 Hangar Seven has acquired London consultancy, Brandhouse for an undisclosed sum.
Brandhouse was established 20 years ago and its client-list includes Kellogg's, Britvic, San Miguel and Cancer Research.
It becomes part of a Hangar Seven operation, which now has a team of 120 people working from its offices in Manchester, Leeds, London and Faro in Portugal.
"This is a very exciting development for Hangar Seven and our clients. The Brandhouse team are an exceptionally talented team of brand storytellers. The work they have carried out for major international brands and UK retailers is outstanding," said Hangar 7 founding partner, Nicholas Aldrich.
"Their skillset is hugely complimentary to that of the wider Hangar Seven business and will help us to build an even more compelling design offer in our quest to be the content agency of choice."
Brandhouse states that its aim is to give brands an "Emotional Competitive Advtantage" through brand identity and design.
"Teaming up with Hangar Seven is a logical extension of the Brandhouse offer. Their ability to bring concepts to life and produce content at scale represents a real value add for us and the brands we work with. Being part of a larger team means that we have access to some excellent resources and a family of really wonderful people," added Mark Wickens, Brandhouse founder.