04 November 2013
Embattled Co-op Bank takes out full-page adverts across national press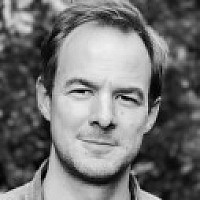 The Co-operative Bank has taken out full-page adverts in today's national newspapers as it seeks to reinforce its ethical banking credentials after a turbulent few weeks.
The ad in today's papers
The ads, created by London agency Leo Burnett, appeared as the Manchester-based bank revealed its rescue plan after the discovery of a £1.5bn hole in its balance sheet, the result of bad loans and a disastrous merger with Britannia Building Society.
The creative, which has run in the Daily Mail, Independent, Sun, Mirror, Daily Express, Financial Times, Daily Telegraph, Guardian and Times, looks to reassure customers that its ethical code will not change despite the Co-op Group now having just a 30% share in the bank.
Media planning and buying was by Rocket, part of the Omnicom Media Group.
Over a blue branded notebook, the ad says: "Ethical banking has always been in our DNA. Now it's in our constitution."
It continues: "For the first time ever, we have protected our ethical code by writing it into our constitution - making it legally binding."
Group chief executive Euan Sutherland and bank chief executive Niall Booker have signed the ad.