18 November 2013
Beattie Manchester and Glorious Creative team up for LIPA win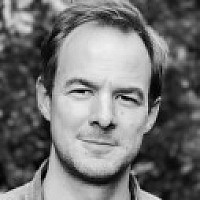 Beattie Communications' Manchester office has teamed up with Glorious Creative to win a four-way pitch for the Liverpool Institute for Performing Arts (LIPA).
The two agencies have picked up the marketing brief for LIPA's latest venture, a free primary school grounded in learning through the creative and performing arts.
The campaign will include advertising, direct marketing, e-CRM and the development of a brand identity and subsequent marketing materials, including a school prospectus.
Lyndsey Evans, who heads Beattie's Manchester office, said: "Following our appointment to the PR brief for LIPA, Beattie was invited to pitch for the marketing and design brief for the new primary school.
"We brought Glorious Creative on board to help develop the creative as their credentials, like ours, are second to none in the education and entertainment arenas."
The new LIPA Primary School, which will be run in partnership with Edge Hill University, is scheduled to open in September next year after being given government approval in May. LIPA was originally co-founded by Sir Paul McCartney.
Jeff Edis, of Manchester-based graphic design agency Glorious Creative, added: "We were more than pleased to team up with Beattie and delighted to have jointly won the launch of this exciting new LIPA project.
"In terms of the brand identity for the school the task is to retain the positive heritage of LIPA and all that it stands for, whilst communicating the school's vision to instill a passion for learning from an early age."