29 October 2013
Newcastle's FPP sets up new office in Leeds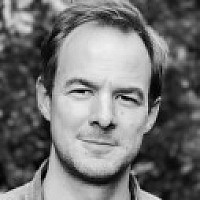 Shopper marketing agency FPP has set up a new office in Leeds, 25 years after launching in Newcastle.
The independent boutique, which also has offices in London and Geneva, has taken space in the Round Foundry Media Centre in Leeds city centre.
FPP would not confirm the number of staff based in Leeds but client services director Colette Brown, who is heading up the new office, said it had "the excitement of a startup" with the "resources of an agency that's been successful for 25 years".
FPP managing director Ted Rodger added: "FPP was originally attracted to the city to be geographically closer to the growing portfolio of brands we work with in the area.
"We quickly learned that the area provided a rich environment for growing outstanding agency talent. FPP enables brands to understand, navigate and succeed in today's omni-channel shopping environment.
"Our work requires high calibre, experienced talent and here in Leeds we have been fortunate enough to recruit some of the best."
The latest accounts for the agency, which has worked with the likes of Procter & Gamble, showed shareholder funds of £755,846 for the year to the end of March.