29 October 2013
Morrisons' wine range remixed by Elmwood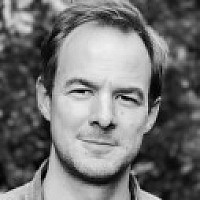 Leeds design consultancy Elmwood has re-launched Morrisons' own-brand range of wines.
Elmwood has previously worked with the Bradford-based supermarket on projects including ready meals packaging, baby products and its Market Street food offer.
Morrisons' new wine range
It has now worked with Morrisons' in-house team to develop new branding for its wine range, as well as reorganising the products to make them more accessible for customers.
Wine-by-the-grape labels now use hand-drawn chalkboard typography while wines by region feature detail such as travel stamps and illustrations. Copy was provided by Morrisons copy manager Liz O'Connor.
Claire Williams, head of design at Morrisons, said: "The success of this re-launch has been the result of a great collaborative effort, cemented by the fantastic knowledge and expertise of Morrisons' wine buyers.
"We're thrilled with the way Elmwood's designs not only convey Morrisons' expertise in the wines, but also make shopping for wine easier and more enjoyable for all types of customers.
Martyn Hayes, designer director at Elmwood, added: "It was really important to understand the design cues that resonate with customers when buying regional wines, whilst also giving the wines an own-able look and feel. The project was a great opportunity to use an array of illustrators and typographers to bring our ideas to life."