16 September 2013
Liverpool's Paver Smith secures hat-trick of legal briefs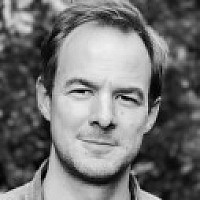 Paver Smith has been handed creative briefs by a trio of new legal clients.
The Liverpool agency has been appointed by London-based Wilberforce Chambers to work on brand engagement, communications, advertising and marketing initiatives, as well as a series of international projects.
It has also designed the brand identity and launch materials for Pro-Vide Legal, a new online hub for the UK's legal community, and will be working on an advertising campaign for referral system NoVate Direct.
Gary Wheat, business development director, said: "We have a long track record with professional service clients, in the legal sector in particular. These latest wins reflect the depth of knowledge and specialist skills we have across the agency.
"These client wins come at a time of pronounced change in the legal sector that will continue well into 2014, and this is part of the reason the agency is continuing to grow its creative offering, so we can work to help law firms communicate key brand messages in an increasingly competitive market."
Paver Smith, which turned over £1.7m last year, has offices in Liverpool, Manchester and London. In May, former Trinity Mirror commercial managing director Sara Wilde McKeown took over as managing director.
Other clients include HCA International, M&S Simply Food, Grant Thornton and Camelot.