12 September 2013
Former Admiral Manchester boss Chesher sets up Galibier agency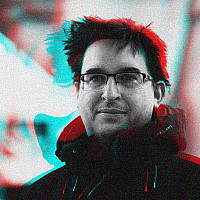 Oliver Chesher, the former director of Admiral PR in Manchester has set up a new agency in the city.
Named Galibier after the French mountain pass on the Tour de France (Chesher loves cycling), the agency will focus primarily on education and skills, financial and professional services and technology.
Its first client is asset management firm, Oakwood Global Finance LLP.
"There is room in the North West market for another specialist agency. In an increasingly fragmented creative economy, clients are looking for experts in niches rather than one agency to cover their entire marketing mix. The time is right too: everywhere there are signs that clients are increasingly willing to assign budgets to proper, strategic PR activity," explained Chesher.
"I could not have set up Galibier so confidently without the valuable experience I gained at Admiral. Our two agencies will retain a close relationship and we are exploring partnership opportunities together."
The close relationship applies to another of Chesher's former employers, Gyro, where he used to be PR director. Galibier's new website is being built by former Gyro duo, Ian Radcliffe and Gareth Kirby.
"We have worked together for some global clients and Galibier is proud to give them free rein on our own digital brand," he added.