09 August 2013
Kitchen sink dramas for major new MoneySupermarket campaign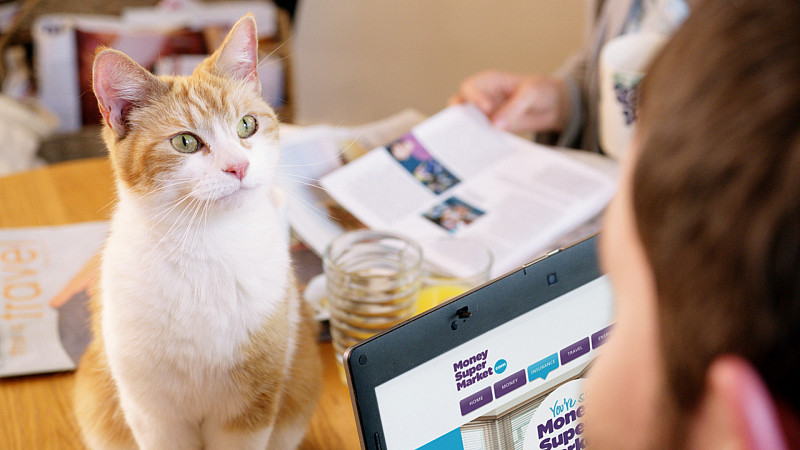 Chester-based MoneySupermarket is toning down its dramatic "You're So MoneySupermarket" ads, with a new promotion focusing on more "familiar everyday British" scenes.
Created by Mother, the campaign will include television, radio, press and outdoor, with a focus on motor insurance and energy.
The first television advert will run on Sunday, with a 40" film entitled "Running With Cats." Shot in a 3-bed semi in Croydon, it features Bill, who's saved money on his car insurance and is so happy he looks "like a man who could run with wolves." Sadly, with Croydon lacking wolves, he turns to the family cat - Malcolm.
"It's a great time to evolve the campaign and have a different conversation with British families," explained Kenny Jacobs, marketing director, MoneySupermarket.
"It was important that we start to celebrate everyday moments where saving money makes families feel great – taking a less dramatic approach, with a more British look and feel to the campaign, but still maintaining humour to entertain our audience."
The film was shot by Biscuit Films, produced by Kwok Yua and directed by Jeff Lowe. Post production took place at The Mill and the media planning and buying was done by Mediacom.
The 40" ad will be followed by a series of 20" commercials and a second version will launch next month along with radio, press and outdoor.
The advertisements will be supported by PR, CRM and social media.