01 August 2013
Communisis profit up 19%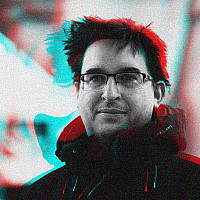 Leeds-based Communisis has seen profits rise 19% over the last 6 months, to £5.1m. This follows a "huge" 10 year contract with the Lloyds Banking Group.
The interim results revealed that turnover was up 8% at £121m (2012: £112.6m), while overseas revenues had doubled year-on-year to 13% (2012: 5%).
Along with the Lloyds contract, it's also signed a 9 year deal with Nationwide Building Society and 3 year ones with Yorkshire Building Society and Thames Water. Contracts have been extended with P&G with services in 10 new European countries and it's providing transactional services for an unnamed "major financial services client."
"Communisis has continued to execute its strategy for profitable growth, delivering results that give the Board confidence for the remainder of the year," said Communisis chief executive, Andy Blundell.
"There have been a number of very significant developments during the first half of 2013, especially the long-term contract wins with Lloyds Banking Group and Nationwide Building Society together with a substantial geographical expansion of our services to P&G.
"The Group is well placed to take advantage of fast developing market opportunities due to its strengthened financial position and its reputation for production excellence and innovation."
The company has become one of the largest global operators of Hewlett Packard's T-series high-speed colour digital technology at its Leeds and Liverpool facilities and this is set to grow with the new Copley plant from the Lloyds banking contract.
However, cheque production will end at its Trafford Wharf site at the end of the year, with production moving to Leeds.
"The more specialist, higher margin direct mail and other production will remain in Leeds. The changes will provide the capacity needed to accommodate the cheque production transferred from Trafford Wharf and the printing of other transactional communications, acting as a supplementary facility for the Group's operations in Liverpool," said Blundell.
"Indirect overhead costs will be further reduced as processes and support services are streamlined to improve efficiency. The restructuring will also provide scope for planned reinvestment in new skills and services."