29 August 2013
Ahoy launches GoNutrition brand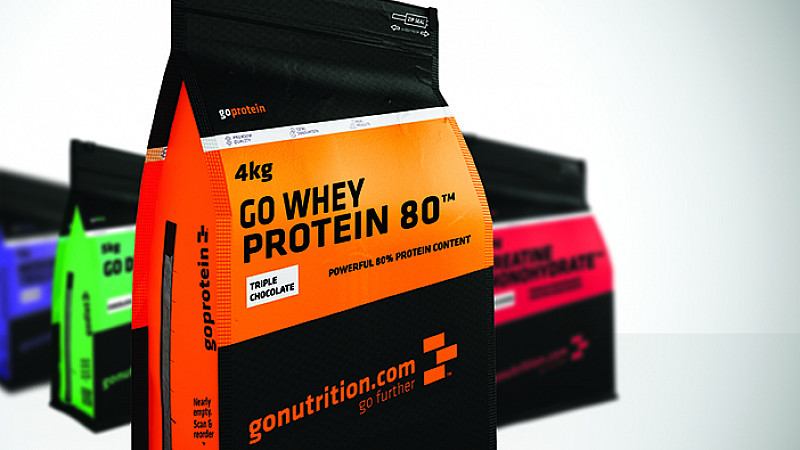 Ahoy  in Manchester has created the new brand identity for sports nutrition product, GoNutrition.
The agency devised and managed the new branding, working on packaging, web design and print.
GoNutrition was founded by entrepreneur Oliver Cookson, who previously launched and then sold nutrition brand, Myprotein.
"GoNutrition is a great concept that partners individuals with the best nutrition, based on their training objectives,'' stated Ahoy boss, Mark Stringer.
"With Oliver we have been lucky enough to work with an entrepreneur that has given the design team a lot of creative freedom. As a result the team have delivered with an identity that enables GoNutrition to confidently launch a brand it can be proud of.''
Ahoy also came up with the tagline Go Further, which features across the brand, as it aims to appeal to a diverse range of athletes and amateur sports people.
''The team created a bold three-block logo in blood orange that is both dynamic and energetic. One of the key elements implemented across the branding was the use of a 'carbon fibre' effect – a strong yet light material that epitomises the persona of the brand," continued Stringer.
Packaging has been designed to be a stand-out square to sit flat in cupboards and on shelves. QR codes take customers to the website.
6 sub-brands including GoWellness and GoStrength each have their own colour, which is mirrored online.