01 July 2013
Zeus PR to work with acclaimed businesswoman Elston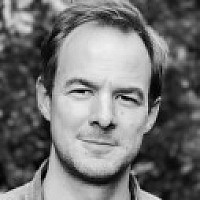 Cheshire-based agency Zeus PR has been appointed by UK Container Maintenance, the Northwich company set up by award-winning businesswoman Emma Elston.
Zeus has been tasked with developing the profile of the container repair and refurbishment company, which was set up by Elston and her husband Julian from their spare bedroom and now employs 80 staff with a turnover of over £6m.
UKCM founder Emma Elston
Zeus will conduct a multi-channel UK-based PR campaign, working to develop the national trade and business profile of the family-owned company, while also building the profile of Elston, who last year was named Businesswoman of the Year at the Women of the Year awards.
She said: "UKCM is the UK's largest family owned container repair and refurbishment company completely dedicated in the refurbishment of all types of waste and recycling containers.
"This year has been a rollercoaster for me. I have been deeply honoured and humbled by my awards success but 365 days of year, my focus is on ensuring UKCM flourishes.
"We are gearing up for the busiest and most profitable year to date and I believe the subsequent PR investment can only help keep that momentum going. We are very much look forward to working with the Zeus PR team."
Anthea Fosti, managing director of Zeus PR, added: "It is an incredibly exciting industry leading brand and we expect great interest from the waste management, facilities management, public sector, greener business and property and construction trade press.
"At the same time, Zeus PR is delighted to work alongside Emma, whose unerring dedication to succeed has established her as one of the UK's most respected champions of women in business."
Zeus already works with clients including Zumu, 20-20 Vision Perfection and Icelolly Marketing Group.