26 July 2013
Souter strums to the tune of Tonetech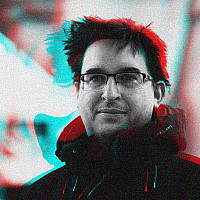 Souter PR is helping launch a "revolutionary" guitar product as it hits the UK market.
Stockport's Tonetech has been appointed the sole UK distributor of Moiss, which is made by Japanese firm, Hosco.
According to Souter, which will be running the launch PR, Moiss, "provides an intelligent new way of managing humidity in guitars, which can seriously damage performance."
"This product is the next big thing for guitar lovers, so we can't wait to start our plan of attack. This is going to be a very enjoyable campaign that will not only highlight the credentials of Moiss, but Tonetech as a leading luthier supplier," said managing director, Sue Souter.
The agency, which has offices in south Manchester and Newcastle, will engage with the retail sector as well as consumer, trade and digital media.
"When you get the chance to partner a large international company like Hosco, you don't mess about. I knew it was time to put a PR campaign in place, to not only promote this exciting step, but my business as a whole. Souters brought an exciting and thorough approach to the project and I can't wait to start the ball rolling," added Bill Quinn, owner of Tonetech.