25 July 2013
The office is dead according to Property Alliance Group campaign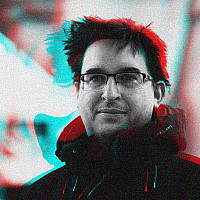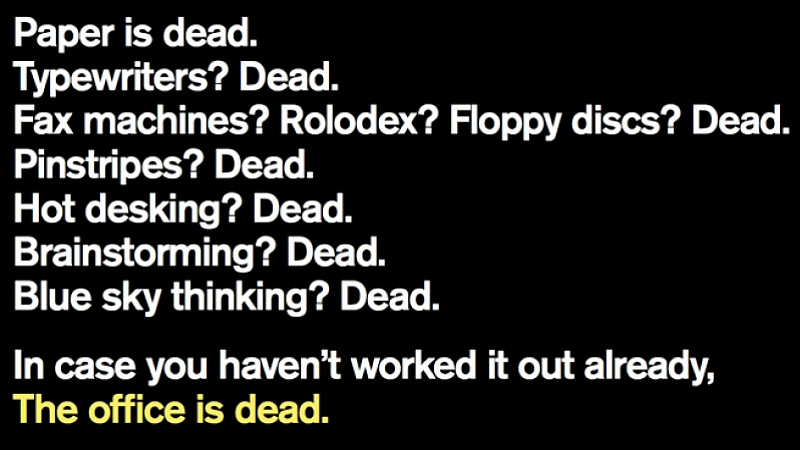 Property Alliance Group has enlisted the help of Music and The Sheila Bird Group to pronounce the death of the office.
The Manchester trio have come up with the campaign to promote the renovation and refurbishment of a former Victorian warehouse building in the centre of Manchester.
Rather than advertise a fully refurbished office space, creative agency Music and interior graphic design practice, the Sheila Bird Group have set about a tongue-in-cheek promotion with a series of "installations" in the office space. They've also photographed a less-than-glamorous looking building for the website.
"The digital sector has been at the forefront in redefining the way people want to work, with companies such as Google, YouTube and Skype all having offices which have become talked about. Perhaps most famous is smoothie company Innocent's 'Fruit Towers' office. Which just goes to show that you don't have to be a creative agency to want a more interesting place to work. More and more companies are realising that the place of work has a direct impact on staff retention and recruitment. It also helps to communicate a company's brand and best of all "space" can make people smile!" explained Atul Bansal of Sheila Bird Group.
"It is very exciting, if an occupier wants to add something wacky like a duck pond or a slide they can, that's easy. However our aim is to help organisations to identify the opportunity that this unique space can offer them, the inclusion of our services as part of the package will enable the occupier to create the space they want. We are delighted to have been asked to contribute to the workplace revolution."
It claims the approach is working, with the website getting 7000 hits in the space of a fortnight.
Music's artwork, which features on the website, is to be repurposed as permanent installations in communal areas of the building.
"Businesses have redefined what they want from their office and recognise the importance of having an exciting and creative space that stimulates ideas and interaction, but this can be costly," added Dominic Pozzoni, director at Alliance.
"We want to enable our occupiers to create their own space and have control over how it looks and feels. The services of interior design firm Sheila Bird Group are free to the tenant to help them realise their workspace.
"We are stripping the building back to it's core and exposing the original cast iron columns, timber/steel beams and wooden floors, so that our occupiers have real control over how the space is used. Atul and his team have delivered a number of fantastic projects throughout the UK and we wanted to provide a truly creative team to assist our occupiers in realising the potential of the space."