23 July 2013
Co-founder Phil Skegg leaves LOVE Creative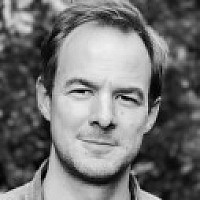 Phil Skegg, co-founder and chairman of LOVE Creative and one of the best-known figures on the North West advertising scene, has left the agency.
LOVE confirmed to Prolific North that Skegg departed in April to focus on creating products, under his own brand MAKE.
Phil Skegg
His shareholding in the company, understood to be valued at £100,000, was bought back by the company in April and returned into the business.
Chris Conlan, LOVE's managing director, said in a statement that Skegg's involvement in the agency had been winding down in recent years.
He said: "Phil hasn't been actively involved with the day to day running of LOVE's business for some time.
"A couple of years ago, whilst still at LOVE, Phil also wanted to explore alternative business ventures creating and making products. To allow him to do this, Phil decided to reduce his involvement in LOVE's day-to-day business and instead took on a part time mentoring role at the agency.
"Earlier this year Phil stepped down from his Chairman role at LOVE to pursue these business ventures full-time. Phil is without doubt a huge creative talent and we've all enjoyed our time working with him over the years. It's great to see the success he's now enjoying creating new products."
Stockport-born Skegg set up LOVE in 2001 with his former Tucker Clarke-Williams colleagues Dave Palmer, Alistair Sim and Dave Simpson. It became one of the most successful and acclaimed agencies outside London, working with clients including the Commonwealth Games, PlayStation, Umbro and Cancer Research.
Skegg received numerous awards for his work as the agency's executive creative director, becoming chairman in 2008.
Current executive creative director Palmer is the only founder now left with a stake in the agency, and is the largest shareholder with a third of the business.
Simpson left in 2006 and is now creative director at Music, while Alistair Sim resigned from the agency in 2008 after being handed a four-month suspended prison sentence for assault.
The agency, which opened an office in London in March having also set up a base in Shanghai last year, has recently appointed former Phones4U director of marketing Trevor Cairns as chief executive. Cairns started his new role on July 15.
Its current client list includes Diageo, Nike China, Virgin Media and Chinese auto brand Quros.