13 June 2013
Swizzels Matlow Fruity Pops rebranded by The Market Family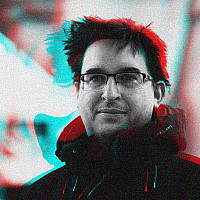 The Market Family has completed the rebrand of Swizzel Matlow's nostalgic lollipop brand, Fruity Pops.
The Manchester agency was brought in to give the fruit and ice cream flavoured sweets a more contemporary and fun look, whilst at the same time reflecting the product's heritage.
"Fruity Pops have appeared in party bags for decades. They are a firm favourite, so we didn't want to make the brand unrecognisable. We took the most well known and best-loved element – the wrapper - and ran it throughout the packaging," explained Rachael Taylor, head of The Market Family.
"The overall look and feel has been made more fun and modern, and we've also reflected the full range of flavours in the design."
The agency also rounded the typeface with different sized and overlapping characters and brightened the colour palette. The ice cream flavour has been renamed "smoothie."
"We're delighted with the way the brand has been moved on to be more appealing to kids today without losing its heritage. Synergy has been created between the ice cream and fruity flavours so that they are recognisable as from the same family of products, also giving us more flexibility in the range moving forward," added Claire Lee, brand manager at Swizzels Matlow.
The Derbyshire-based confectionery manufacturer appointed The Market Family in March this year.